Hi everyone, and welcome to the September update! Things are getting exciting now as we get closer to launch. Firstly, if you haven't signed up for the newsletter yet, you're missing out on exclusive news that doesn't make it to our social pages! Make sure you do sign up here:
More Game Board Updates
We had a great playtest at Tabletop Manchester, a nice close game with Stinger foiled at the last moment as he was making his escape! We received some great and useful feedback from the playthrough but there was one thing in particular that stood out – the clarity of the board for colour blind players.
Also useful was the request for some sort of on-board guide for new players. For some time, we have been thinking about how we could improve the accessibility for new players to jump right into the game without the need to be referring to the manual. This was the inspiration for the new on-board player guide.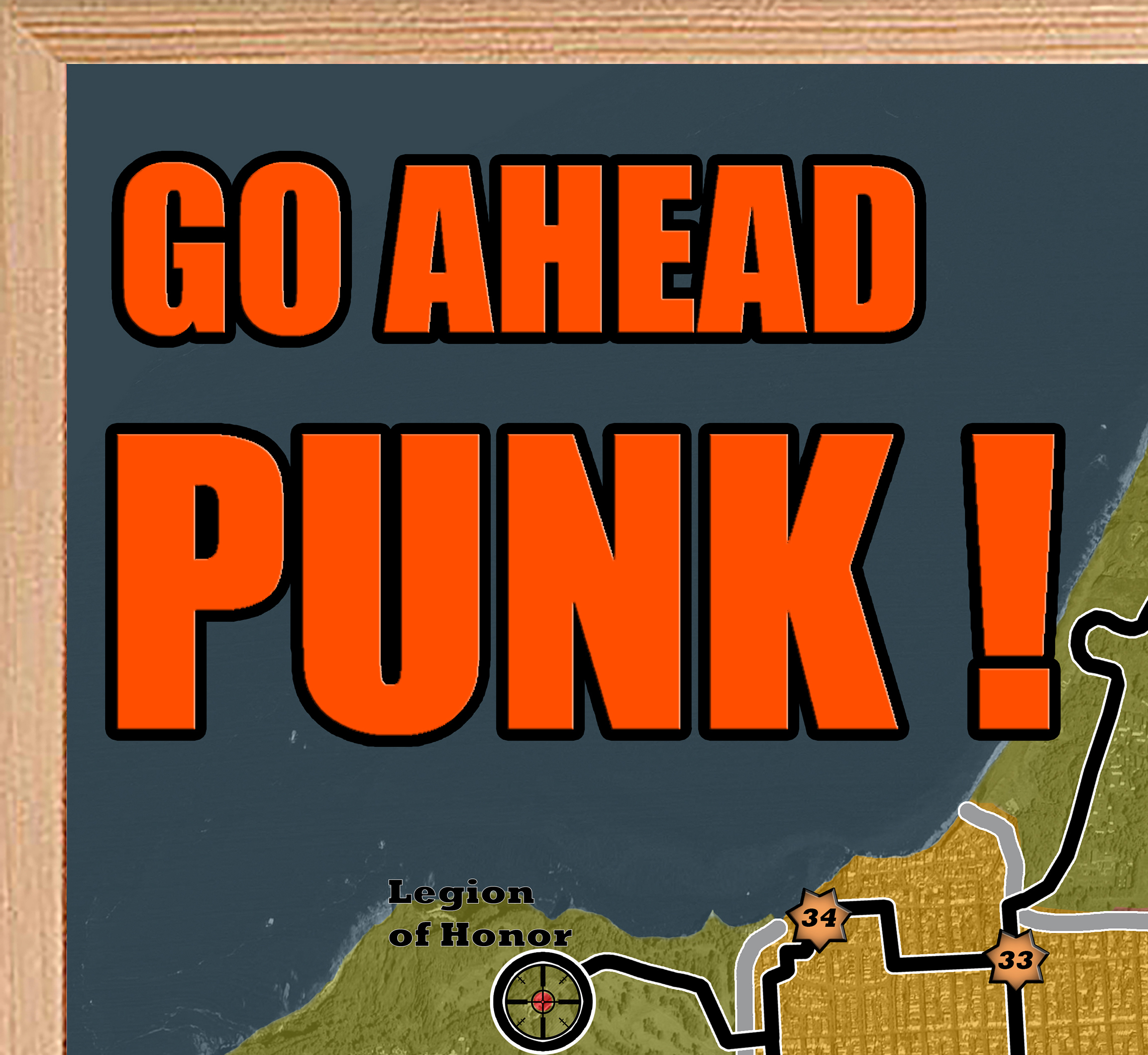 The cable car lines are now dotted and the streetcar lines dashed. Also improved is the clarity of both the district and hit location names.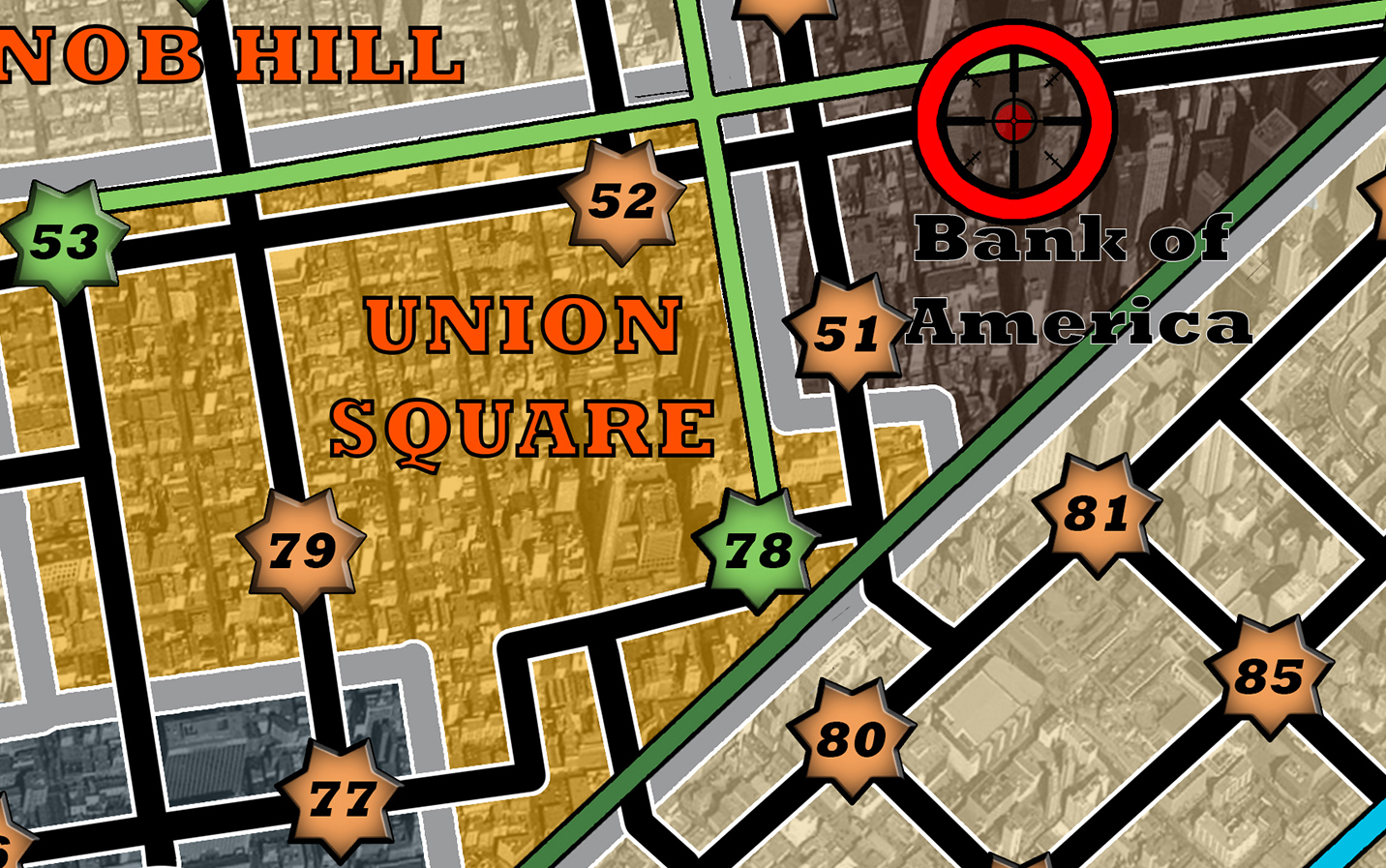 New Card Art
In order to complete a hit unnoticed, Stinger must gain access to a building or wear a disguise. A large part of the Stinger deck is comprised of key and uniform cards and we're so excited to show you the artwork for them. For buildings, Stinger needs to steal janitor keys and you can see one of those here, featuring the latest card layout. To set up in a park without suspicion he needs the park ranger uniform. There are various amends to this piece yet to apply but you can exclusively see the first draft here.
Thanks again to Ania for the great artwork.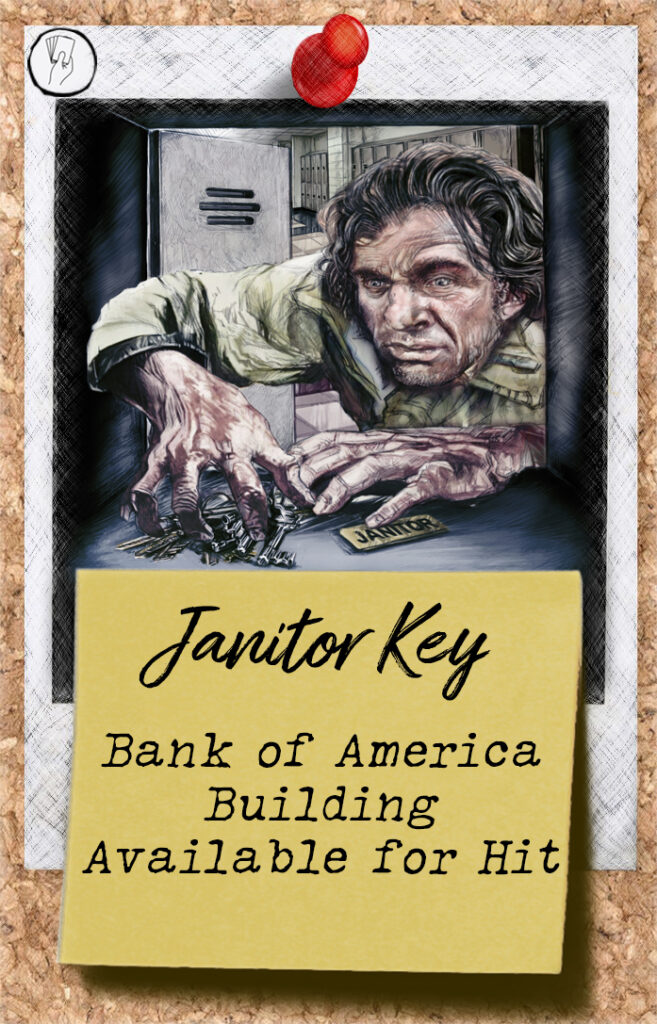 Join us on BGG!
Keep in touch, send your comments and let us know your thoughts on the Go Ahead Punk! BBG page: https://boardgamegeek.com/boardgame/364048/go-ahead-punk
You can also get in touch with us :
…and be sure to tell anyone you know who likes 70's cop movies or hidden movement games to sign up on this link: Go Ahead Punk!
Until next time,
The NDG Team