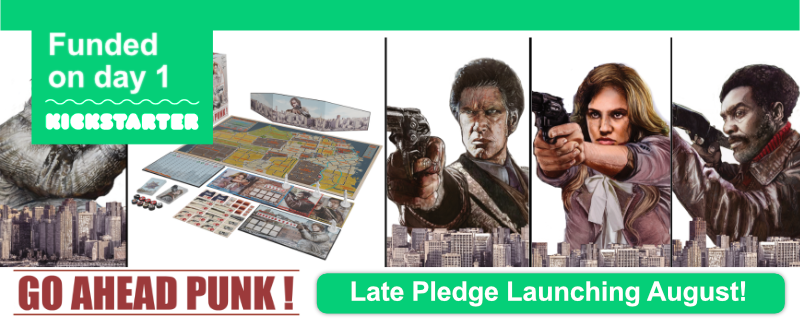 San Francisco…
A City Under Siege
A maniac is on the loose… Codename – Stinger
Killing at random, he doesn't want money.
He's enjoying himself.
Standing in his way, three of SFPD's finest. Their task, to close the net while there's still time.
They must stop the killing or, as a last resort, prevent his escape.
Inspired by classic 70's cop cinema and TV,
Go Ahead Punk is a One vs All Hidden Movement game of cat and mouse stealth, and all guns blazing action!