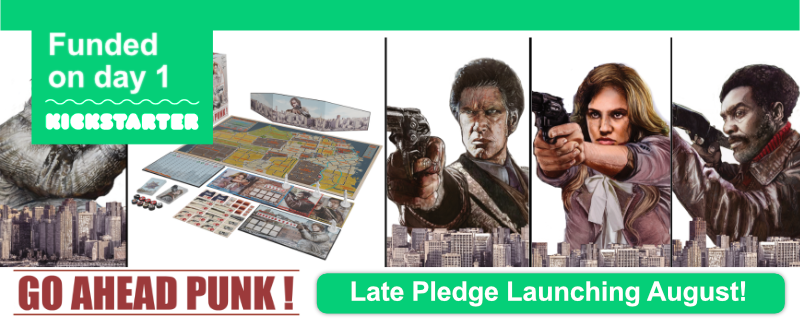 Our Games

Go Ahead Punk!
1970's San Francisco – A City Under Siege.
A sniper prowls the rooftops, seemingly killling at random.
An uncompromising cop stands in the way, heading a team of SFPD's finest
Follow us to keep up to date with our games…
Who are Next Dimension Games?
Mark and Paul are two keen gamers with loads of ideas for games we want to play, only they don't exist. So, we figured we'd make them, and hopefully it's not just us who want to play them!
Mark has been involved with the creative industry for over 25 years, and Paul is an entrepreneur who has helped a number of startups flourish over the last 10 years.